SneakHeads® Membership landing page
Hi Andy!
SneakHeads® Members* have exclusive access to our Sneakosystem to collect, connect and collaborate with creators, artists, collectors and fans.
Your unique login is tied to a unique digital wallet which allows you to securely store your digital art.
Members have priority access to limited edition and 1/1 digital and physical art pieces, our members can claim exclusive rewards, discounts, receive airdropped gifts, and have a voice for future collections and collab's. Members will also have unique access to digital content, behind-the-scenes videos, physical products and in-person events. 
Join for free today and be one of the first to know what's coming next!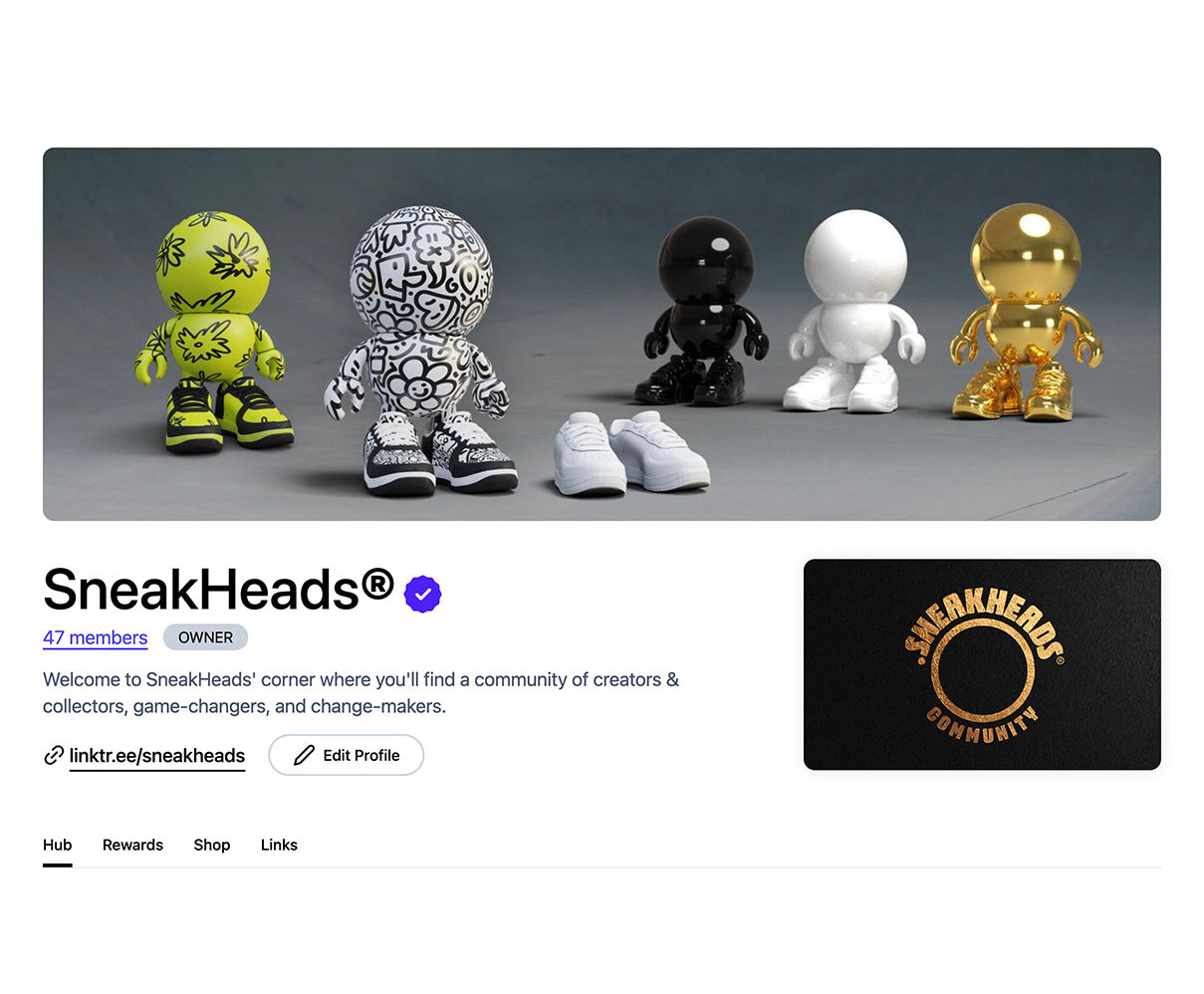 Exclusive access starts here...
For exclusive access to limited edition art pieces, loyalty rewards, raffles and more, just click the button to join our hub over on remx.
Sign up for free